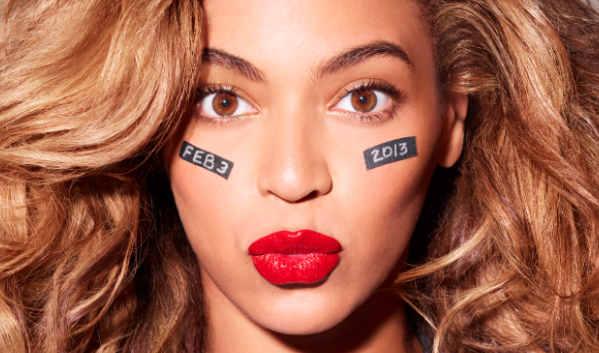 Pic via popsop.com
My girl B broke it down during the Superbowl XLVII halftime show! She looks great post-baby (I know, she's been post-baby for a while now, but she really got that baby weight off quick). I was kind of expecting her to rip open her outfit again and show us she was pregnant for the second time (ref. to the Grammy's performance last year). Sigh. I guess not.
So Destiny's Child is back on, or something? I liked a few of their songs, and I must admit that they were a good girl band (geez, I sound like I'm old using that term) for younger girls to look up to as opposed to some of the other celebrities out there these days (umm.. am I like 87 years old now or something?). Let's recap a few of my favorite Destiny's Child songs.

Video via YouTube
"Say My Name" was a catchy tune (uh, I hate myself right now). "You actin' kind of shady, ain't callin' me baby, what a sudden change", I mean, come on, everyone knows this song. It's definitely one of the best Destiny Child song.

I don't even need to write a description for this one. It's one of those songs you used to dance to at a sleepover with all of your girlfriends back in middle school (yes, that happened to me once. or twice.). I admittedly used to try to learn the dance to this song in my full-length mirror in my bedroom back in the day.
"Survivor" is the BEST Destiny's Child song ever! This is every girls anthem after dating/breaking up with that signature douche bag.
I can't wait to hear some new Destiny's Child songs in the near future. I hope they'll be as good as they used to be, but usually comebacks are horrible and don't last very long (cough, cough NKOTBSB). Here's to hoping, Destiny's Child!