Date nights are my favorite- what's better than getting all dolled up, eating great food and spending one-on-one time with your best friend? Okay, chocolate might be pretty close, but I'm still choosing date night and my hubby!
Obviously you want to look your best for date night. No matter where we go or what we do, I always try to keep my makeup looks natural, even for date nights. These 4 products are my date night essentials and are always my go-to when I want to look my best because they're all simply amazing!
I usually opt for romantic mauve toned shades since I have green eyes which makes them POP (dirty pop... anyone else feel me? #nsync foreva). I feel the most beautiful with these types of eye shadows. Wet n Wild's Au Naturel palette in Nude Awakening contains 10 shades, 5 shimmer, 5 matte, and they all blend beautifully and seamlessly. For only $5, it's definitely a steal! P.s.- it's also a dupe for Urban Decay's Naked 3 palette. You'll definitely want to pick this palette up if you love mauve shades like I do!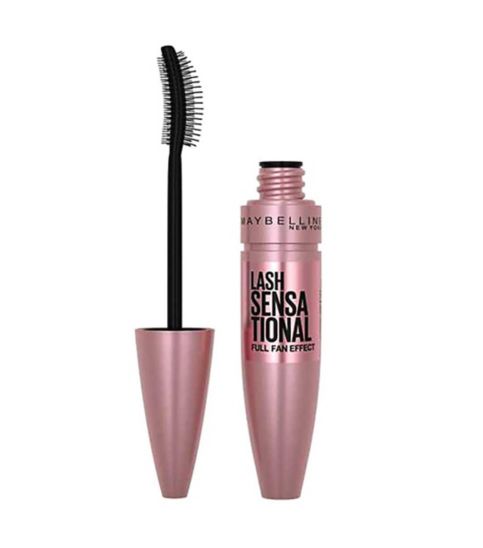 I'm a mascara junkie- if it claims to give me longer, fuller lashes, I'm all in. My natural lashes are poop, so I'm always trying to find a mascara that makes them actually appear like lashes. Maybelline's Lash Sensational mascara is hands down, my ride or die mascara. It gives my lashes so much length and volume and holds their curl all night. When I want to look extra feminine and flirty, this mascara is always my go-to!
I'm oily- you already knew that. While I love matte makeup looks, for a nighttime date, I want to add some glow to my face without looking like I dipped my face in a fryer. I mix one tiny drop of Revlon's Photoready Skinlights in Bare Light with my matte foundation and it gives the most perfect, natural glow!
Last, but certainly not least, I obviously want to smell good for date night. Before we leave, I always apply a spritz of perfume so I smell fresh. I've been loving
Bamboo Eau De Parfum
from
The Fragrance Outlet
*! The Fragrance Outlet is one of the nation's largest retailers of designer perfumes- they recently launched their e-commerce site and it's amazing! There are SO many perfumes to choose from no matter if you prefer floral or musky scented perfumes. The packaging is gorgeous- there's even a little bamboo etched into the back of the bottle. But, the scent is even better- it's a light floral, musky scent that's perfect for date night. For a limited time, you can receive 40% off if you order from their new e-commerce site!
*I received this product for review through BrandBacker. As always, all opinions are my own and I would never promote products to my readers I didn't genuinely love.